Design-2-Part Show Programs
Design-2-Part show programs put your company directly in front of key decision makers in the manufacturing industry. Programs are distributed at the show, and a digital edition is emailed to all registered visitors after the show is over.
Free Ad Design/Changes – In house capabilities to design, improve and change display ads to best communicate your services.
Show Distribution – Between 1,000 – 2,500 copies (depending upon the amount of attendees) handed out to OEM attendees at the designated show.
Pass along relationship – 60% of the OEM attendees take another copy back to their facility for other engineers or purchasers who were not able to attend the show.
Competition separation – For exhibitors who have a booth in the show, your ad in the show program will differentiate you from competitors who have minimal or no show advertising.
Advertising in the show program will…
Support and enhance your tradeshow exposure.
Help capitalize on your tradeshow investment.
Promote your company to OEM attendees during and after the show.
Maximize your chances of getting noticed & chosen by OEMs.
Increase traffic to your booth.
Digital version of show program
The digital version of each show program will be emailed out the week after every show.
It will be emailed to every OEM that attended and those that did not attend but registered for that particular show.
Ad link features – Your ad will have hotlinks to both your email and website addresses so that OEM's can send you an email and access your website right from the ad.
Category Search Feature – The OEM can search for any service category within the Digital Show Program (i.e. machining). This search feature will bring up the listing and page number of every company in the Show Program that offers the specific service; and then take you to the page the company is on.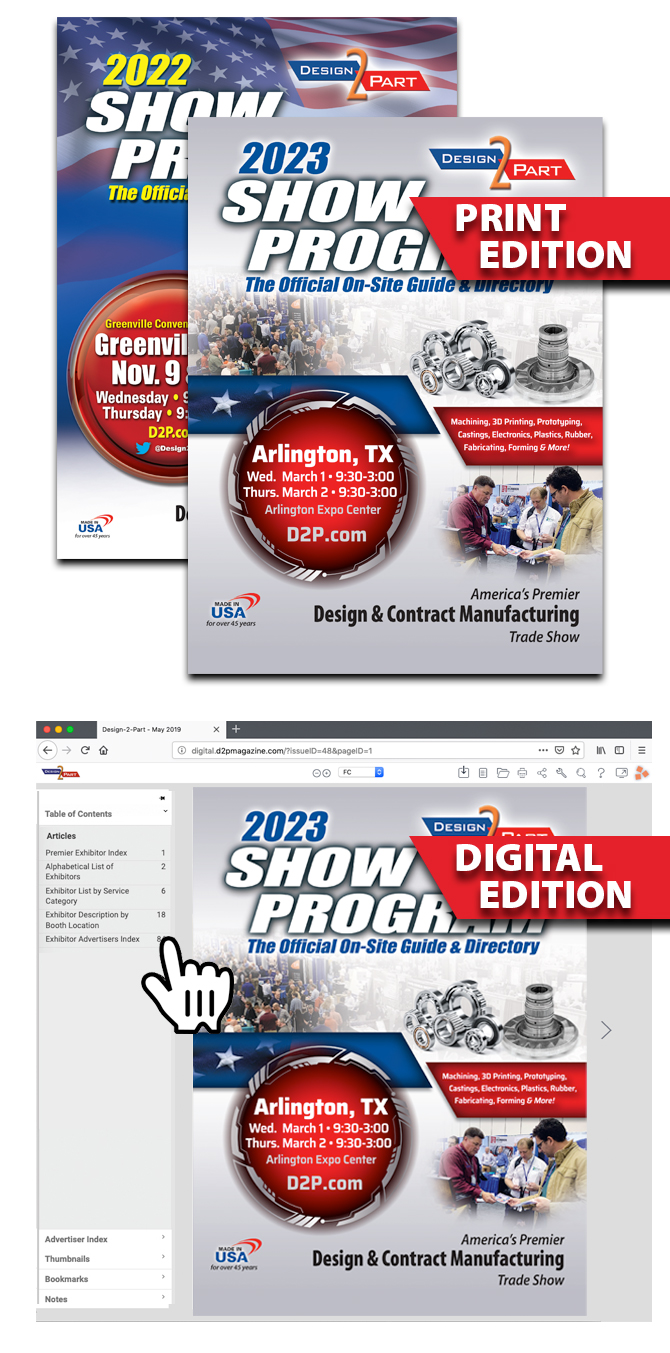 For details about our integrated marketing strategies,
email or call Dennis
Insogna

at 800-317-0474 x128.