Design-2-Part Magazine
The market for outsourcing is thriving. Many trade journals reach a multitude of buyers, but only one is exclusively targeted to OEMs (Original Equipment Manufacturers) who buy from job shops: Design-2-Part Magazine. D2P is a B2B magazine read by design and manufacturing engineers, purchasing managers, and executive decision makers at product manufacturers and OEMs throughout North America.
The only trade journal in the country specifically devoted to showcasing the applied technologies of North America's finest job shops
Many readers subscribe for the sole purpose of seeking the capabilities of our advertisers
The print and digital editions (average circulation 25,000 each) are published six times per year
Digital edition circulation includes subscribers to the print edition, plus OEMs that pre-registered or visited any of our Design-2-Part Shows
Category search feature – the OEM can search for any service category within the digital edition
Ads in digital editions contain hotlinks to advertiser email and web addresses to help readers to learn more
Award-winning, timely editorial content focuses on U.S.-based design, engineering, and manufacturing services and technologies
Articles help readers to meet fast-changing customer requirements and satisfy a wide range of established, emerging, and niche market needs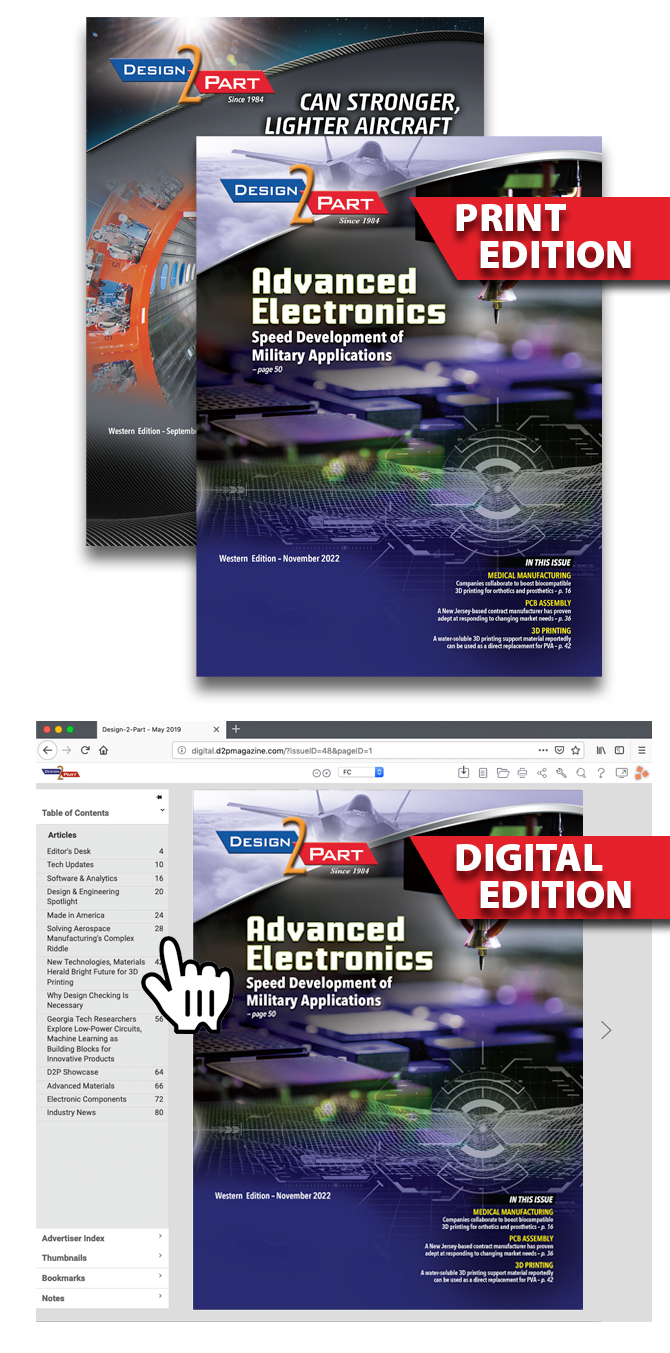 For details about our integrated marketing strategies,
email or call Dennis
Insogna

at 800-317-0474 x128.